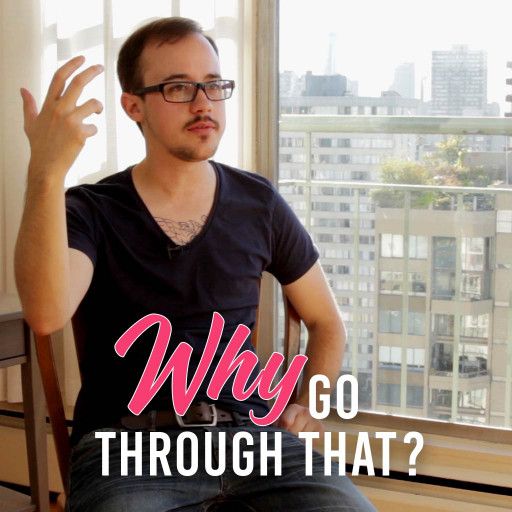 Why Go Through That?
Director:

Monika Mitchell

Cast:

Stephanie Castle, Bobbi Charlton, Amy Fox, Julie Vu, Jack Fox, Merle Fox, Lukas Walther, Dr. Cameron Bowman
Watch Trailer
Play Now
To clear common misconceptions about why transgender people decide to transition from the gender assigned at birth, director Monika Mitchell interviewed 6 transgender individuals. 4 MTF & 2 FTM individuals share personal stories of how they had to counter questions at every stage of a process that promises them a life they have desired forever. Actor Bobbi Jean Charlton, Youtube vlogger Julie Vu, 88-year-old author Stephanie Castle & filmmaker Amy Fox share their struggles, the changes they have witnessed in the last decade & answer one question along the way – Why go through that?
More