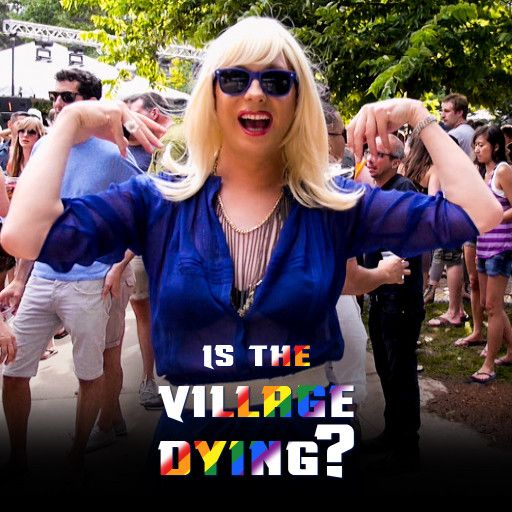 Is the Village Dying?
2014 | 49 minutes |
|
A
NUDITY, SEXUAL CONTENT, SMOKING, ALCOHOL
|

Rated 18+
| NUDITY, SEXUAL CONTENT, SMOKING, ALCOHOL
Director:

Mark Kenneth Woods

Cast:

Paul Aguirre-Livingston, Denise Benson, Troy Jackson, El-Farouk Khaki, Phil Villeneuve, Maura Lawless, Chris Cosack, Kristyn Wong-Tam, Mike Yerxa, Brendan Healy, Evan Biddell, Stephane Poquet, Bobby Valen, Sammy Rawal, Nino Brown, Joey Viola
Watch Trailer
Play Now
Toronto is home to Canada's largest queer community and has a designated area known as "the village", which is packed with cafes, restaurants, and hot bars. With the country's laws getting relaxed, a lot of these businesses are downing their shutters as their regular customers are choosing to hang out at other spots. The once bustling area is now on the verge of losing its identity by becoming just another neighborhood, though a few queer business owners are trying to salvage the situation. Find out how in 'Is The Village Dying?'.
More